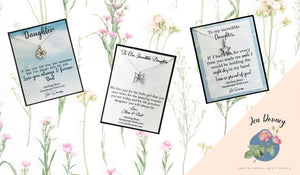 Daughter Gifts
Inspirational Gift Ideas
Miscarriage Gift Ideas
Sympathy Gift Ideas
Stay Up To Date
Promotions, new products and sales. Directly to your inbox.
Reasons To Shop At Jen Downey
More Than Jewelry
Jen Downey offers more than just a piece of jewelry. Each piece has a unique story behind it. Give a gift that will make the recipient feel special.
Free Gift Wrap
Jen Downey offers free gift wrap for every item added to your cart. So whether you're shipping your gift directly to someone or having it sent to you, I will take care of the heavy lifting for you and have the gift ready to give or receive the day it arrives.
Supporting A Small Business
When you shop at Jen Downey you'll receive a personal touch that you won't receive anywhere else. Each order receives a personalzied handwritten note from me (Jen), unless your order is shipping directly to someone as a gift.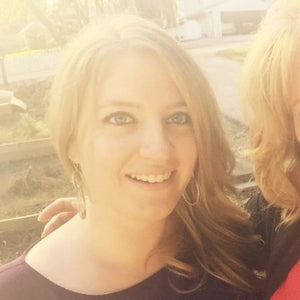 My Heartfelt Thank You
By supporting my small business you are helping support my dream and so much more. You are not just buying an item; you are buying a piece of my heart. Your purchase is truly appreciated and I am so grateful that you decided to shop with me.
xx-
jen
What My Customer's Are Saying...
Jen 's Jewelry is beautiful I have purchased many from her and I would recommend her gifts to everyone.

Mary F.
I just wanted to tell you how beautiful the necklace is and how awesome the presentation was. The thank you note was an added plus. Great job!  You made me feel really good buying from you and I will do it again. You will do very well.

Tammy M.
Hi Jen! I just wanted to thank you for the lovely job you did wrapping the gift to my friend. She just loved the dragonfly necklace!   It made her cry!  The note on top made it extra special!  Thank you so much! Best,

Laurie M